Three Eagles Have Been Named to the 2021 Pro Bowl
21 December 2020 Philadelphia Eagles
---
Although the 2021 Pro Bowl will not be played, the NFL decided to still come out with the prospective rosters. Eagles Jason Kelce, Fletcher Cox, and Brandon Graham are "going bowling" this season.
This is Kelce's fourth time being selected to the Pro Bowl (2016, 2017, 2020, and 2021). Kelce has been the glue to this Eagles offensive line throughout his career, and it's especially evident this season as he is surrounded by much more youth. The 6th-round draft pick deserves every bit of recognition for his efforts throughout his career. As Kelce once said, "No-one likes us, we don't care."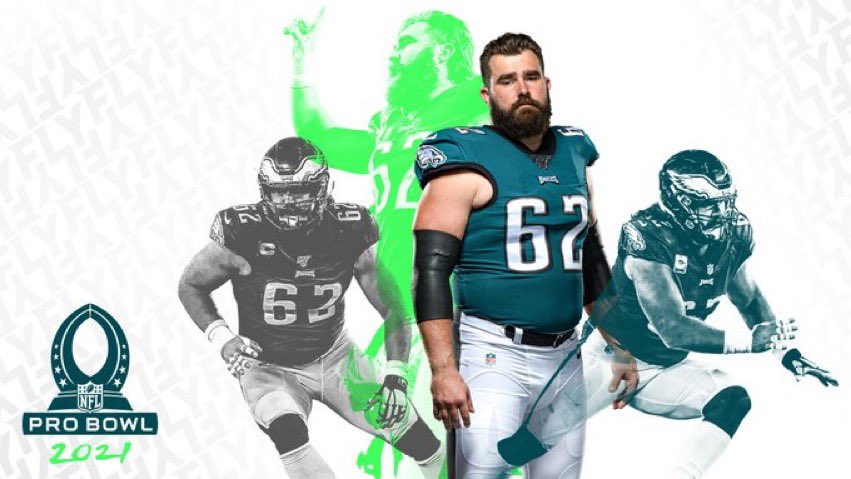 As for Fletcher Cox, this is his sixth Pro Bowl (2016-2021) and he is certainly starting to solidify himself a spot in Canton, Ohio. Cox has been producing year in and year out, and he is on pace to have one of his best seasons yet. Cox is the second best Eagles defensive lineman of all-time, and has made one less consecutive Pro Bowl (6) than Reggie White (7). If one thing remains in such a crazy 2020, it's the fact that we see Cox's sack celebration every Sunday: the crawler in the weeds.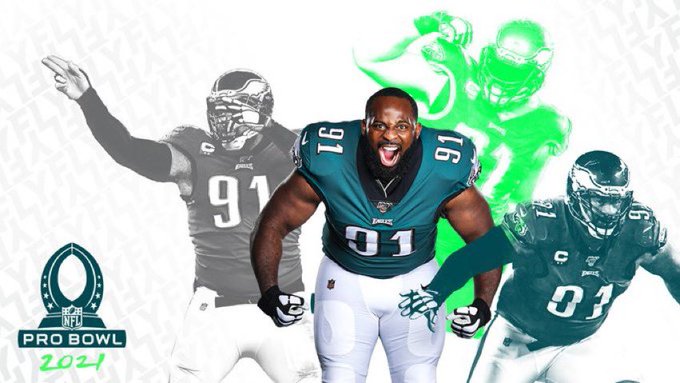 Last but certainly not least is Brandon Graham. Since mid-season Graham's production has slowed down a bit, but he remains on pace for a career year. Contrary to popular belief, this is Graham's first Pro Bowl as he has been snubbed countless times. This year he gave the NFL no choice, and forced the title upon himself after dominating opposing linemen. As fans, this is the Pro-Bowler we should celebrate the most as it's been a long time coming for such a phenomenal player, leader, and person.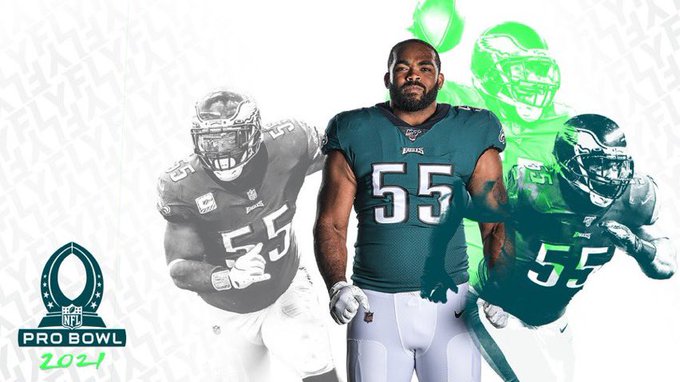 All three of these Pro Bowlers are lifetime Eagles and were drafted into this unique city; they have done nothing but make Philadelphia better as both players and people. Cheers to them for having such an impact on the everyday lives of Eagles fans throughout the world, we simply cannot thank them enough.
---
Follow me on Twitter for more: @LukeStansNFL
---
Luke Stansfield Brandon Graham, Eagles, Fletcher Cox, Jason Kelce, Pro Bowl