Chris Long Takes Super Bowl Celebration to New Heights
26 February 2018 Eagles News
---
Eagles' defensive end Chris Long announced January 31st that he was going to climb Mt. Kilimanjaro to raise money for his charity, Waterboys. The charity was established to bring clean well water to East African communities. Long posted a few pictures to his Instagram from his journey up the mountain. The upload everyone is talking about is Long at 19,341 feet wearing his dog mask and showing off his Eagles pride.
https://www.instagram.com/p/Bfogy8DHgoD/?taken-by=laflamablanca95
Long posted this picture on Sunday with the caption "High altitude dog… Just for Philly #threeweekslater". Of course, the three weeks later hashtag represents the days it's been since the winning of Super Bowl 52. The flag he is holding reads "Mountain Home of a Member of the World Champion Philadelphia Eagles". Long has the famous "underdog" mask on as well.
Long is not the only familiar face that is known to the Eagles. Connor Barwin, now on the Los Angeles Rams, is with Long on the journey up Mt. Kilimanjaro. Both Barwin and Long are well known for their community service in Philadelphia. Long was awarded the Byron White Community MVP Award the night before the Super Bowl.
Atop Mount Kilimanjaro, @ConnorBarwin98 takes in the view — and the moment — of a lifetime. pic.twitter.com/Q3icSafquF

— UNINTERRUPTED (@uninterrupted) February 24, 2018
The group of climbers consist of 14 men. Their careers vary from NFL players, MMA fighters, and military veterans. All proceeds from the "Conquering Kili" mission is going to Long's Waterboys charity.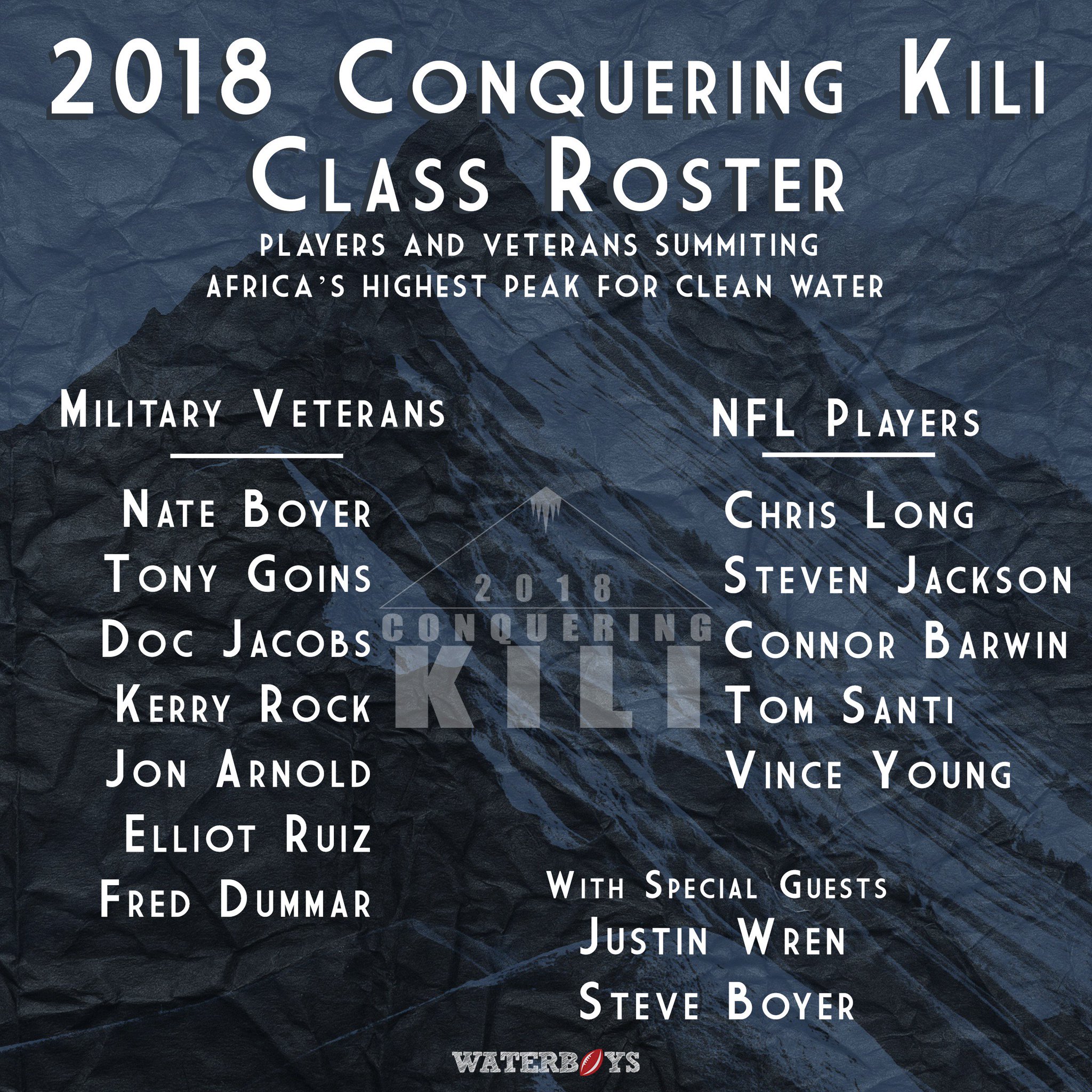 ---