Three players to watch vs. Giants
17 December 2017 Eagles News
---
The Eagles are in the Meadowlands today to take on the New York Giants. The Giants have struggled heavily this season and for the Eagles, they come into this game unsure of how their season will finish. With Nick Foles taking over the helm at quarterback, the Eagles can either rally around him or crumble. Luckily for them, today, should be a confidence booster as the Giants are a struggling football team. With all that being said, here are the three players I think you should focus on today.
1.Nick Foles
Say no more, the first player I think you should watch is Nick Foles. Foles' play today will give us a good idea of where this season is heading. We all know Foles has the ability to play at a high level, but for some players, it is hard to get back to that level. Foles broke out onto the NFL scene almost five years ago.
The Giants have struggled this season and have the 29th best passing defense, so for Foles today, he needs to keep things simple and play smart. He needs to show the Eagles and the fans he can lead this team. There is a big eye casting down on Foles today.
2. Jay Ajayi
With Carson Wentz out, the Eagles are rumored to lean heavily on Ajayi today versus the Giants. Ajayi has been underutilized in Philadelphia so far, but with that being said, when he has been called upon he has done very well.
Today, the Eagles might call upon Ajayi a lot, especially against the 28th ranked run defense. If the Eagles are able to get Ajayi going this late in the season, watch out NFL. Ajayi is a pro bowl running back, capable of rushing for over 200 yards a game.
3. Brandon Graham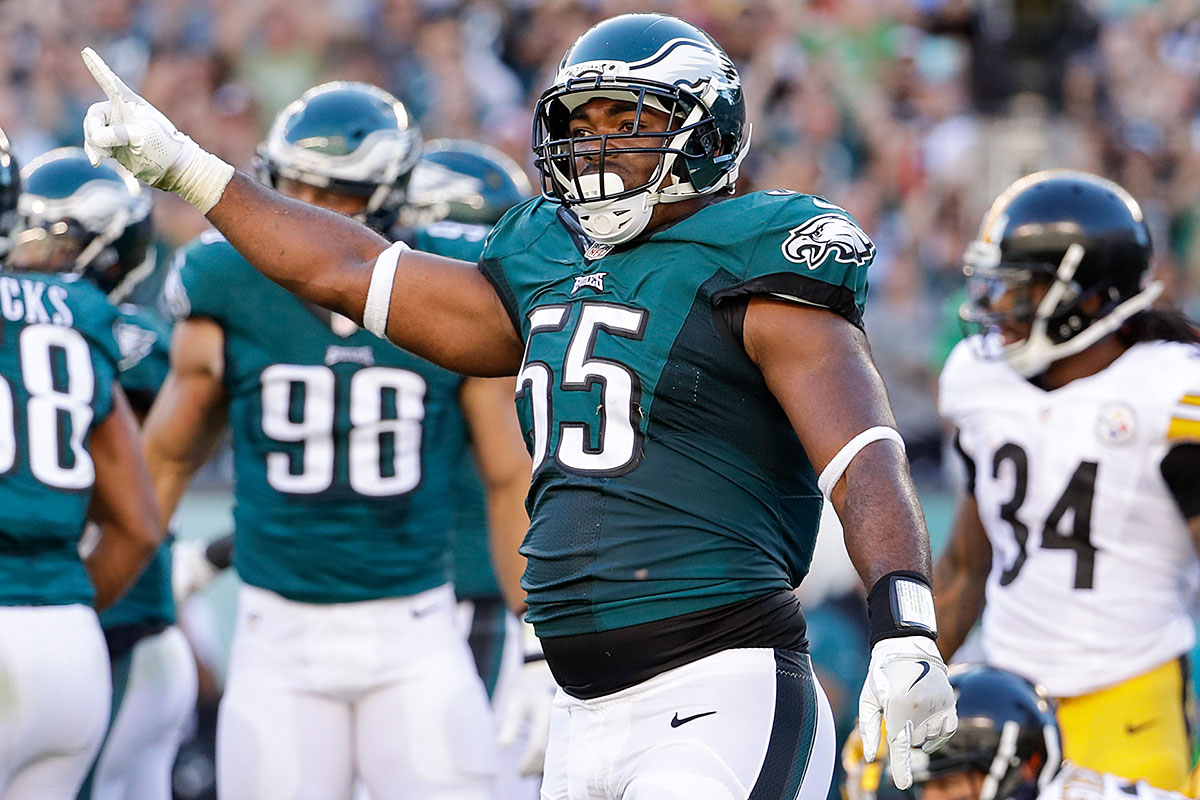 A theme of this article is how bad the Giants have been and again, the Giants have consistently been very poor with their offensive line play. Brandon Graham comes into this game with 8.5 sacks on the season and a sack in his last three games. Graham is having a career year and expect him to add to that today.
Graham is a menace to block against and don't expect the Giants to have much success. Graham is going to have a two-sack day today for sure. The defense needs to step up and expect Graham to take that call to action.
Photo Credit: USA Today Images
---
Ryan Neal Brandon Graham, Jay Ajayi, New York Giants, Nick Foles, Philadelphia Eagles